Vinyl Wrap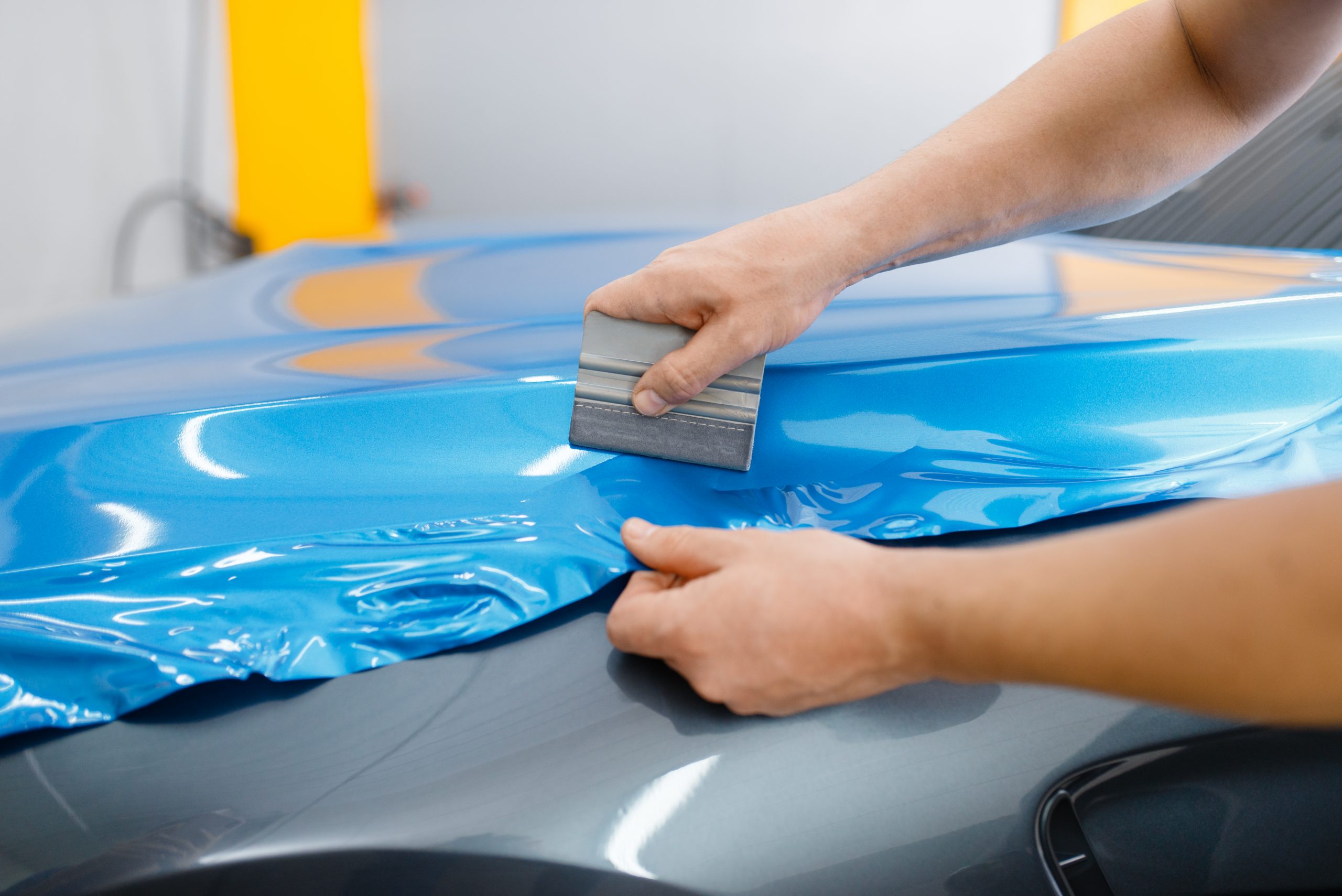 Looking to give your vehicle a completely new and unique look?

Here's why Vinyl Wraps are the number one solution for customizing your car's color.
Vinyl wraps come in thousands of different colors and finishes. Wraps provide a cost-effective alternative to traditional paint jobs, allowing you to change the appearance of your vehicle without the expense and permanence of repainting. Vinyl wraps also offer a wide range of customization options, enabling car enthusiasts to achieve unique and eye-catching designs. Furthermore, the Vinyl will actually serve as a sacrificial layer of protection and act as a barrier, preserving the car's original paint and maintaining its resale value.
In addition to aesthetic customization, vinyl wraps can serve as a form of mobile advertising. Businesses can utilize custom wraps to promote their products or services, transforming their vehicles into moving billboards that can reach a broad audience.
When it comes to installation, we assess every vehicle individually and come up with a tailored approach for each project. Our installers carefully disassemble any exterior components necessary in order to ensure the highest quality install possible. We then carefully reassemble any components removed during the wrapping process. This is the most important part of the job. Making sure your vehicle is back together as it left the factory is something we invest a lot of time and resources into. 
When you bring your vehicle to Onyx for a color change, our goal is for the end result to be equivalent to factory standards.